Ad Here
You can buy advertising service on our website, most of our users are music lovers from all over the world. We are using English and Chinese (Traditional/Simplified), so we will be able to increase the reach rate of your brand / products.
Enquiry: info@iamguitarplayer.com
Advertisement
Ad Here
Promote your Video Clip here, only U$5 per day. Enquiry now: info@iamguitarplayer.com
Articles to You by Editor
Sorry. No data so far.
Latest Reply from Forum
very nice! go ahead: cover.jpg

By Editor, 1 month ago

Live in concert 2017. Music arrangement of Intro part i...

By Editor, 4 months ago
Guitar Chords
A major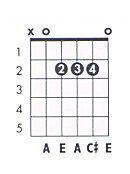 Submit Article
Welcome submit your article to us, it is free of charge, if your article is good, we will help you publish it on our website.
Email:info@iamguitarplayer.com
Weather
Hong Kong
23°
few clouds
humidity: 60%
wind: 4m/s W
H 21 • L 21